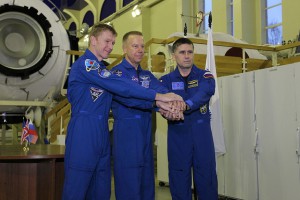 With less than twelve hours to the launch of the Soyuz rocket that will take Tim P, Tiim K and Yuri to the ISS, the UK operations team for ARISS have set up their display in the world famous London Science Museum.
If you can get to the Science Museum, please drop by and say hello – we are on the third floor in the flight gallery.
This story just gets better and better…..